Avocado Bacon Burger
We're excited to share this burger recipe with you because it's truly an irresistible one - a perfectly cooked burger patty, smoky, crispy bacon and creamy, nutty avocado. You can't really go wrong with those flavors!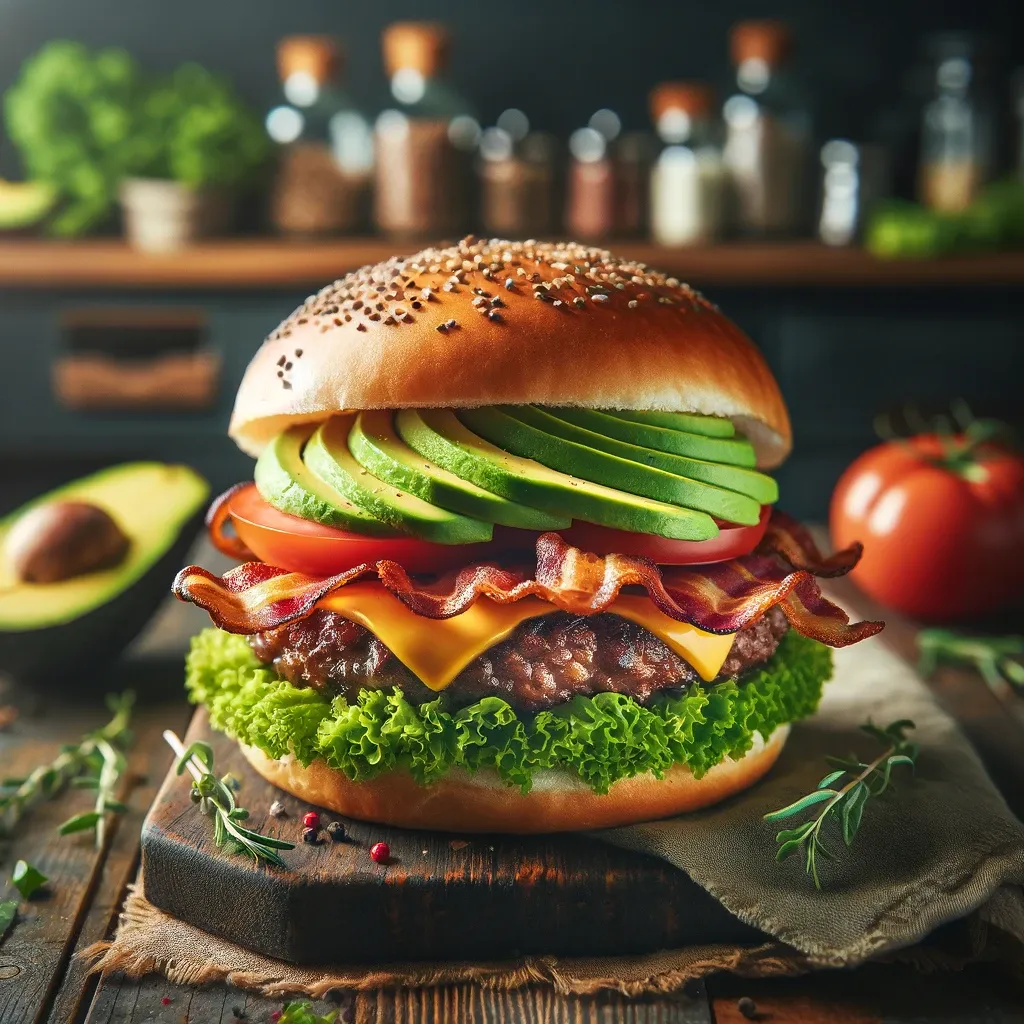 Smoked Streaky Bacon
We're starting off with smoked streaky bacon, our absolute favorite for this recipe. We love air frying our bacon for that ideal crispiness, but feel free to cook it your way. Remember, it's the bacon's rich smoky flavor that helps to bring this burger to life.
Avocado: Creamy Delight
Avocados hold a special place in our hearts, especially when it comes to our burgers. They do more than just add flavor; they're a celebration of taste and texture, and…they're healthy!
Their irresistible creaminess and distinct nutty flavor blend perfectly with our burger, complementing the tastes and textures of the other components.
In this recipe, we're using sliced avocado for that extra lushness, but don't hesitate to try our Avocado Mash recipe for a different yet equally delicious Avocado Bacon Burger. Whether you go for sliced or mashed, avocados are the secret ingredient that ties all the diverse flavors of our burger together in a delightful, healthful embrace.
Cheese of Choice
Cheese is a must, and we go for Gouda as its mild flavor complements the burger without overpowering it. Of course, if you're feeling adventurous, Edam, Swiss, or Cheddar are equally tempting options.
Our Flavor-Packed Patty
For our patty, we're going as simple as possible - just ground beef shaped into patties. We're opting for 20% fat in our ground beef so they'll be extremely juicy and tasty because fat equals flavor!
We cook the patties in a cast-iron skillet, but any non-stick frying pan or grill does the trick. Pro tip: flip the burger twice and add cheese on the second flip for that delicious caramelization.
Zesty Burger Sauce
We whip up a zesty sauce using homemade mayonnaise mixed with sriracha chili sauce and a hint of garlic powder. If spicy isn't your jam, stick with plain mayo or your favorite condiment.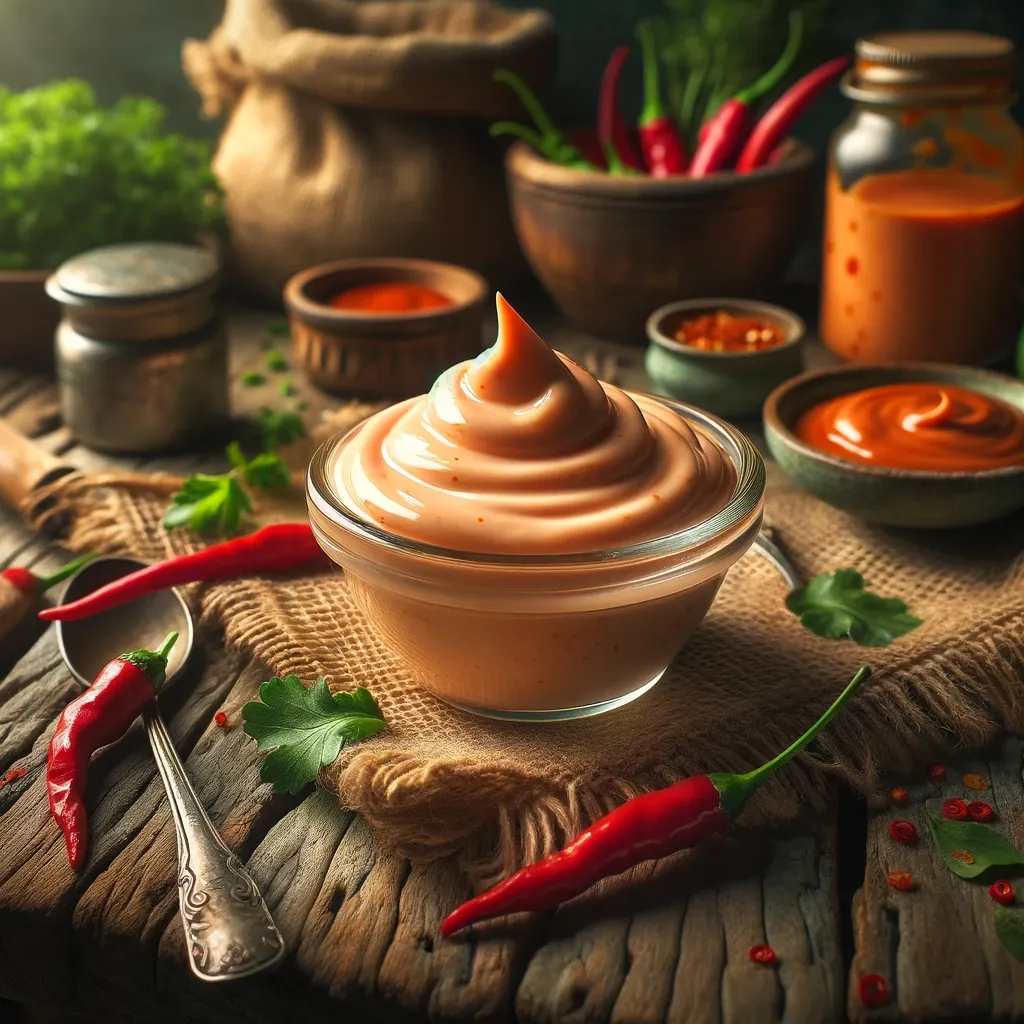 Cooking Your Burger to Perfection
We aim for medium, but it's all about preference. Here's a quick guide:
| Cook | Timing Per Side | Temperature |
| --- | --- | --- |
| Medium-rare | 3 min | 130°F-135°F |
| Medium | 3.5 - 4 min | 140°F-145°F |
| Medium-well | 4.5 min | 150°F-155°F |
| Well done | 5 min | 160°F-165°F |
Remember, cooking times can vary based on the patty's thickness and your cooking surface's heat, so for more accuracy, we tend to use a cooking thermometer to make this part as easy as possible!
Can I cook the burger patties in a regular frying pan instead of a cast-iron skillet?
Absolutely, any standard non-stick frying pan can be used for cooking the burger patties. However, a cast-iron skillet is preferable for achieving an ideal crust on your burger. Plus, it allows the cheese to caramelize beautifully when it drips over the edge of the burger.
Can I refrigerate the burger patty mixture before cooking?
Certainly! The burger mix can be safely stored in the refrigerator for up to three days in an airtight container, or until the best-before date of the minced beef, whichever is sooner. This lets you to prep your patties ahead of time, making the cooking process more convenient later on.
Is freezing the burger patties an option?
Yes, the patties can be frozen for up to three months. Keep in mind, though, that our testing suggests the flavor may diminish slightly after freezing.
Avocado Bacon Burger
This avocado bacon burger is a true delight! The combination of crunchy bacon with the creamy, rich taste of fresh avocado creates an irresistible duo.
Cuisine
American
Serves
4
Prep
15 mins
Cook
15 mins
Total
30 mins
Calories
891 kcal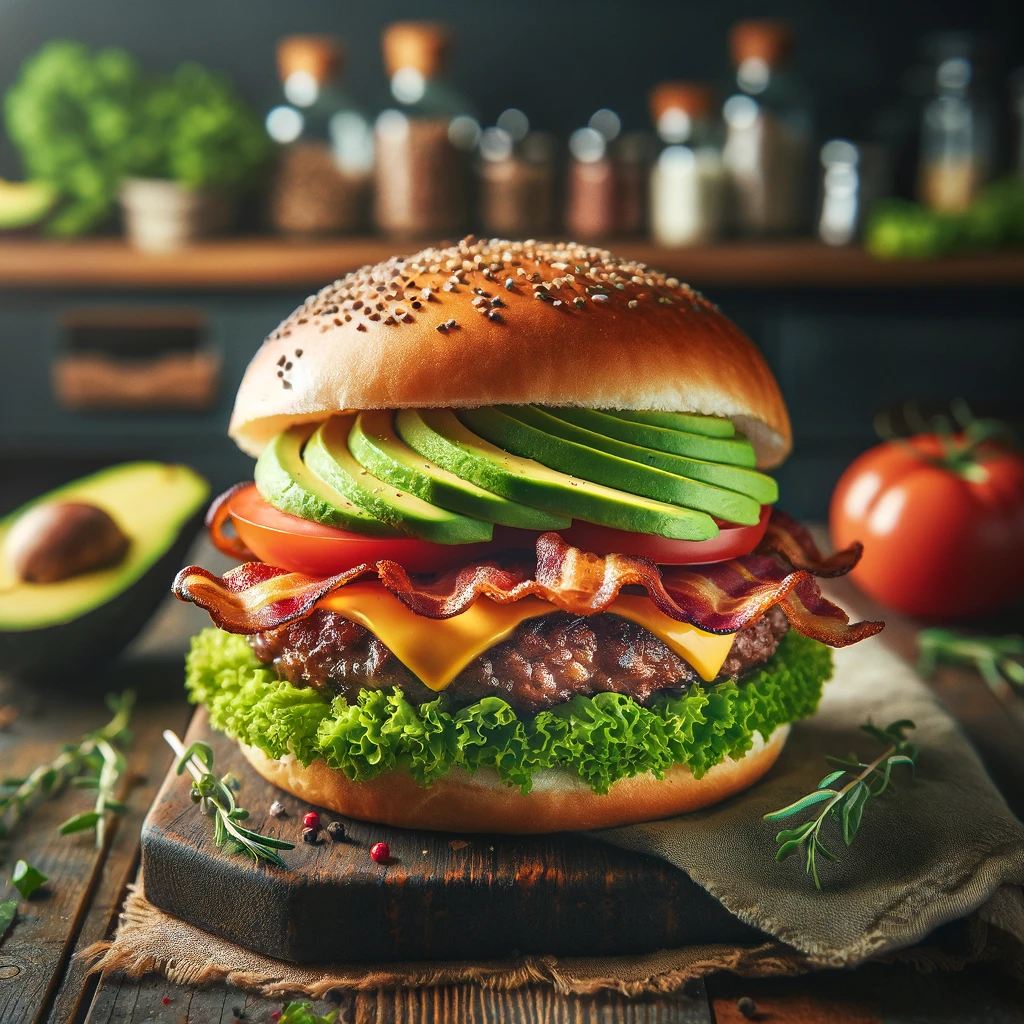 Ingredients
18 ounces minced beef

¼ cup mayonnaise

½ teaspoons garlic powder

2 teaspoons sriracha hot chili sauce

4 toasted burger buns

8 rashers cooked bacon

2 sliced avocados

4 slices of Gouda cheese

8 shredded lettuce leaves

1 sliced tomato
Instructions
Divide the burger meat into four equal parts, shape the burgers and leave the meat to set for approximately 30 minutes in the fridge, this will help the burgers firm up and ensure they stay together when cooking.

To make your burger sauce, add ¼ cup mayonnaise, 2 teaspoons of sriracha hot chili sauce, and ½ teaspoon of garlic granules to a bowl and mix thoroughly.

After the burger patties have rested, place your cast iron skillet or frying pan on medium-high heat. Once the cast iron skillet is hot, add the patties (if the patties don't sizzle when touching the pan, then the pan is not hot enough yet). Cook the patties on each side for 3-4 minutes (medium cook) and add one slice of cheese per patty after the last flip. Additionally, cover the pan with a lid to help the cheese melt.

Assemble the burger to your liking!
Notes
If you are using meat with 20% fat, then you won't need to add oil to the cast iron skillet or frying pan when cooking the patties since the fat will be enough to oil the pan. If you're using a leaner mince such as 5% fat, then you might need to add a little bit of oil to the pan.

For our burger, we're seasoning our minced beef and shaping our patties. However, for a quick burger and prep time, you can use store-bought patties or you can substitute our burger patty mix with your own mix and seasoning of preference.

Once we add the cheese to the top of the patty, we immediately cover our pan with a lid which helps the cheese melt quicker.
Nutrition
Calories 891 kcal |
Carbohydrate Content 37.5 g |
Cholesterol Content 161.8 mg |
Fat Content 65.5 g |
Fiber Content 11.7 g |
Protein Content 41 g |
Serving Size 1 portion |
Sodium Content 1321.4 mg |
Sugar Content 7.2 g |