Stone House Seasoning
Stone house seasoning is an excellent choice for enhancing the flavors of your meals. It's both simple and quick to prepare, requiring just three common ingredients that are likely already in your pantry.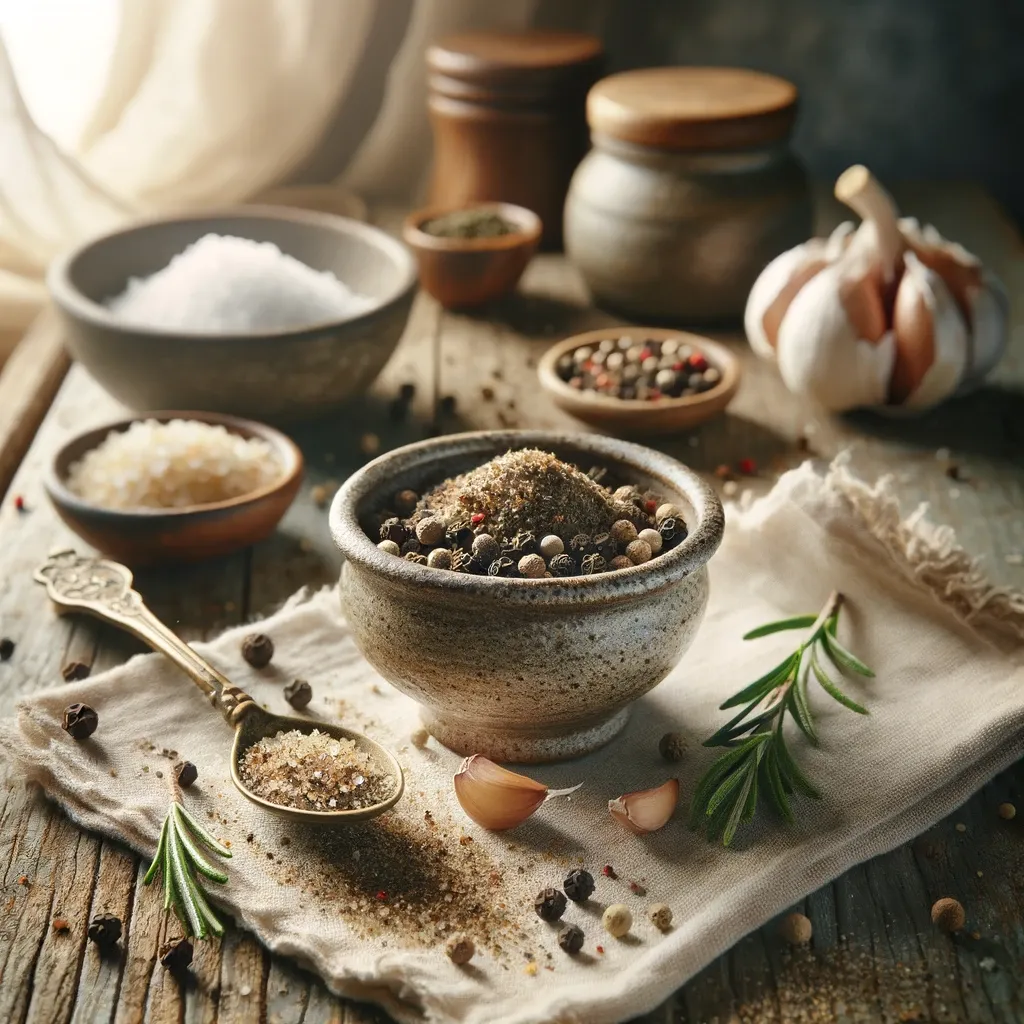 Kosher Salt
In our seasoning mix, we use kosher salt for its texture and the way it seasons food. While table salt or sea salt can be substituted, the quantities will need adjustment. Refer to this salt conversion chart for accurate measurements.
Freshly Cracked Pepper
Our preference is for medium-sized chunks of freshly cracked pepper in this seasoning blend, striking a balance between half/quarter-cracked and coarse black pepper. You can grind the pepper to suit your taste or opt for pre-ground pepper, though freshly ground peppercorns tend to be more flavorful.
Garlic Granules
We use garlic granules in this blend, favoring their coarse texture over garlic powder. If garlic granules are unavailable, garlic powder can be substituted at a ratio of 2:1 in favor of the granules.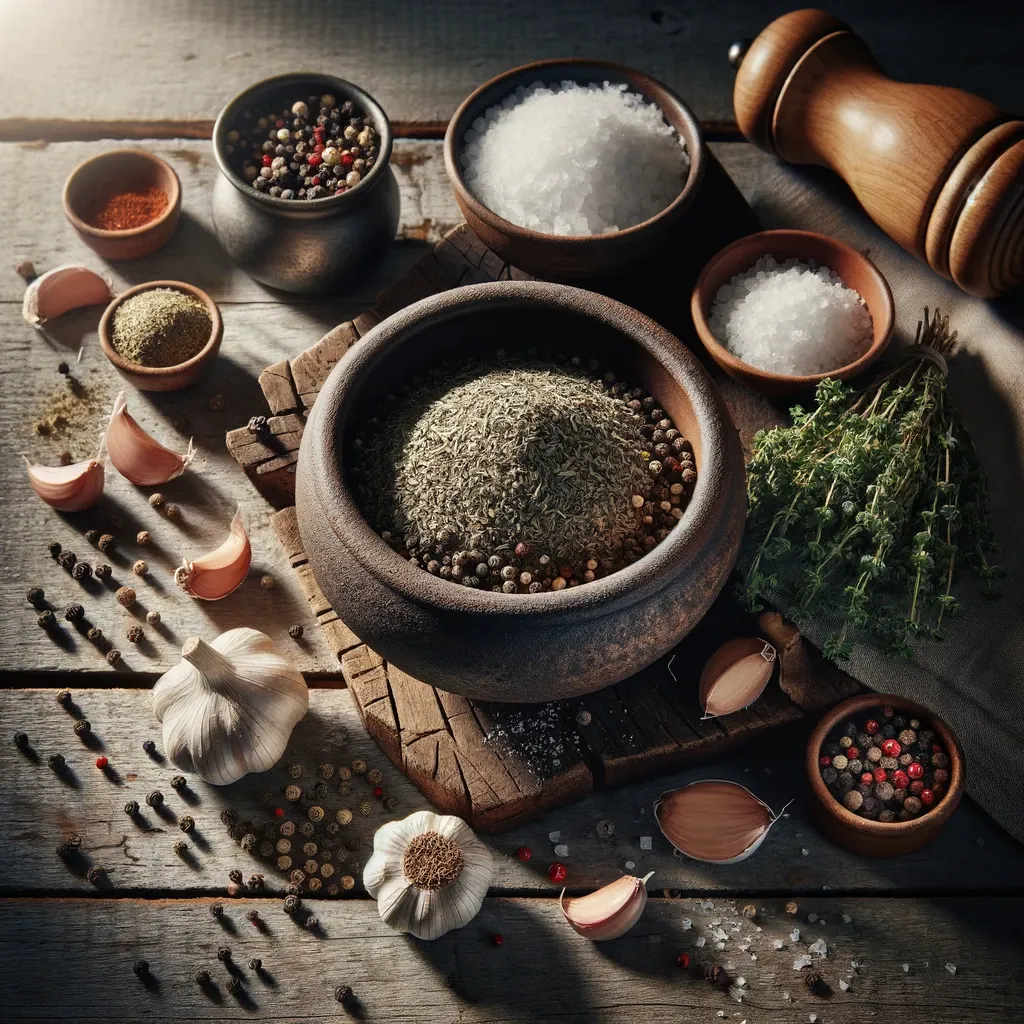 Is it okay to use table salt instead of kosher salt for stone house seasoning?
Certainly! Table salt can replace kosher salt. We do prefer kosher salt for its texture and subtle flavor, but remember to adjust the amount if substituting with table salt - consult the salt conversion table for accurate adjustments.
Can pre-ground pepper be used in this seasoning?
Yes, pre-ground pepper is a suitable alternative. While our experiments show that freshly ground pepper slightly enhances the flavor, pre-ground pepper still makes for an effective and flavorful seasoning.
Is it possible to substitute garlic powder for garlic granules?
Yes, garlic powder can be used in place of garlic granules. We prefer garlic granules for their texture, but you can substitute 2 teaspoons of garlic granules with 1 teaspoon of garlic powder.
What are some dishes that go well with stone house seasoning?
Stone house seasoning is highly versatile and pairs wonderfully with both meats and vegetables. It's great for seasoning curries, chilis, and as a steak rub.
How long can stone house seasoning be stored?
You can store stone house seasoning in an airtight container in your pantry for up to one year.
Can I add spices to stone house seasoning?
Absolutely! This seasoning blend is adaptable and can be customized with spices like paprika or chili powder. For this recipe, try adding ½ a teaspoon of paprika or chili powder for an extra flavor boost.
Stone House Seasoning
Stone house seasoning is an excellent choice for enhancing your dishes with robust flavor. It's a quick and effortless blend to prepare, requiring just three simple ingredients that are commonly found in most kitchens.
Cuisine
Seasoning
Serves
20
Prep
5 mins
Cook
0 mins
Total
5 mins
Calories
3 kcal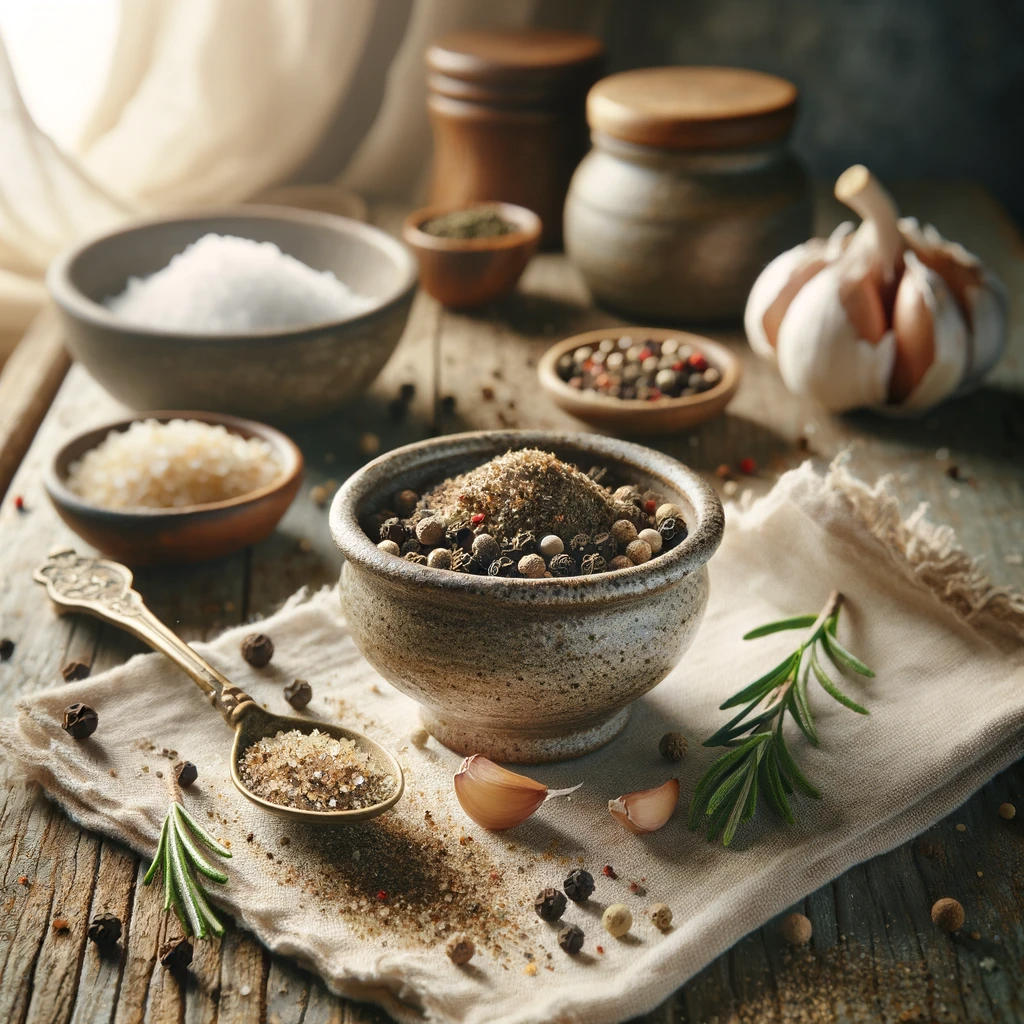 Ingredients
¼ cup kosher salt

2 tablespoons coarsely ground black pepper

2 teaspoons garlic granules
Instructions
Mix all the ingredients and store in an airtight container.
Nutrition
Calories 3 kcal |
Carbohydrate Content 0.7 g |
Cholesterol Content 0 mg |
Fat Content 0 g |
Fiber Content 0.2 g |
Protein Content 0.1 g |
Serving Size 1 portion |
Sodium Content 744.3 mg |
Sugar Content 0 g |